Bedding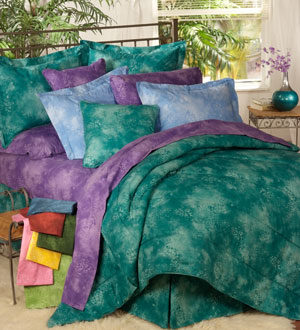 A waterbed without bedding is like a car without wheels or a woman without jewelry - you could say essential. With the right selection we can increase the already high feeling of comfort of our waterbed. With this in mind we offer not just unique patterns, but also special waterbed specific solutions to our customers.
Nearly every one of our bedding offerings is available for conventional beds also, and some can be ordered in custom sizes.
Our large selection of bedding can be categorized in many ways - size, material, pattern, etc. - between which there is of course overlap.
NEW CONTENT COMING SOON!